Creating and growing
strong exports
for food & drinks
companies
Establishing strong roots in export markets
To create and grow exports for clients in the food and drinks sector – this is what Green Oak Sales & Marketing is all about. Strong industry and expert networks in Germany, Ireland and beyond combined with sales, marketing and PR expertise are the core building blocks to successfully deliver for clients. Be it strategy development, frontline sales or the execution of marketing and PR projects, Green Oak is the internationalisation partner to turn to.
Current projects in: Germany, Ireland, The UK, France, Spain, Italy, The Netherlands, Greece and Canada.

Experience and networks are key
Holger Erdmann
Almost two decades international sales, marketing and PR experience
Strong international contact network
Know-how from work in agencies, industry
and German-Irish Chamber of Commerce
Focused on delivering export success for companies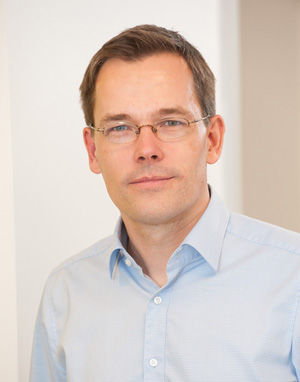 Positioning
clients & their products
in export markets
Sales

The development and expansion of export sales for clients is the main focus of Green Oak Sales & Marketing. The support services encompass not only the development and implementation of sales strategies and lead generation, but also close continuous contact to (potential) customers, order and complaint handling and much more. Clients especially benefit from the strong international contact networks of Green Oak Sales & Marketing.

Sales Strategy Development and Implementation
Sales Channel Research, Evaluation and Selection
Lead Generation
Continuous Customer Liaison
Sales Channel Management
Order Handling
Complaint Handling

Marketing

Supporting the export sales function through targeted marketing generates best results. Using a flexible and pragmatic approach it is ensured that all marketing activities are aligned to achieve the desired positioning of the company and its products in export markets. Clients can avail of Green Oak Sales & Marketing expertise from strategy development and implementation to the execution of customer-oriented marketing projects such as:

Sales Presentations
Websites
Direct Marketing Campaigns
Product Brochures
Advertisements
Customer Events
Exhibition Support

PR

Media coverage and positively influenced opinion leaders support successful export sales by carrying a company's messages to customers through independent and neutral communication channels.The portfolio of PR services at Green Oak Sales & Marketing offers a choice of proven tools with a view to traditional and digital media, e.g. :

Press Releases
Exclusive Media Reports/Interviews
Exhibition PR
Press conferences
Editorial visits
Crisis Management
E-/Newsletters
Social Media
Contact us
For more information or to arrange for an exploratory meeting to discuss export opportunities, please use the form below or contact:
Address:
Green Oak Sales & Marketing Ltd.
Newtown House,
Captain's Hill, Leixlip,
Co. Kildare, Ireland
W23 T8W5

Please feel free to contact us any time!